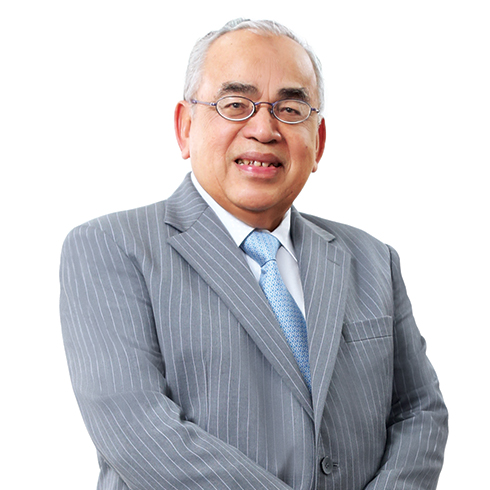 Ir Haji Yusoff Bin Daud
Chairman
Nationality : Malaysian
Age : 76
Gender : Male
Date Appointed to the Board : 14 September 1995
No. of Board Meetings Attended During the Financial Year Ended 31 March 2021
4/4
Board Committee Membership
• Chairman of Executive Committee
• Chairman of ESOS Committee
Directorships in Other Public Companies
• Non-Executive Chairman of Toyo Ink Group Berhad
---
Ir Haji Yusoff graduated from the University of Brighton with a Bachelor of Science (Honours) Degree in Electrical Engineering in 1968. He joined National Electricity Board (LLN), Kota Bharu immediately after his graduation and in 1970 he was posted to Kedah as Assistant Engineer Consumers. In 1974, he was promoted to District Engineer where he was responsible for the planning and implementation of electricity supply for northern Kedah and Perlis. In 1977, he became the Senior District Manager, Kuala Terengganu, where he was responsible for the overall management and operations of electricity supply in Terengganu. From 1979 to 1980, he was attached to Petronas in the Special Projects Department as its Deputy Head responsible for the planning of the Peninsular Gas     Utilisation Project.
In 1981, he was appointed a Director of Zaidun-Leeng Sdn Bhd and was subsequently made the Managing Director in 1994; a position which he held until 2002 when he was appointed as the Chairman until today. He has over 53 years of management and professional experience in the consulting engineering industry. Zaidun-Leeng Sdn Bhd specialises in the planning and design of infrastructure projects including mechanical, electrical and structural engineering services for both government and private sectors.
Ir Haji Yusoff does not have any family relationship with any Director and/or major shareholder of the Company. He has no conflict of interest with the Company.