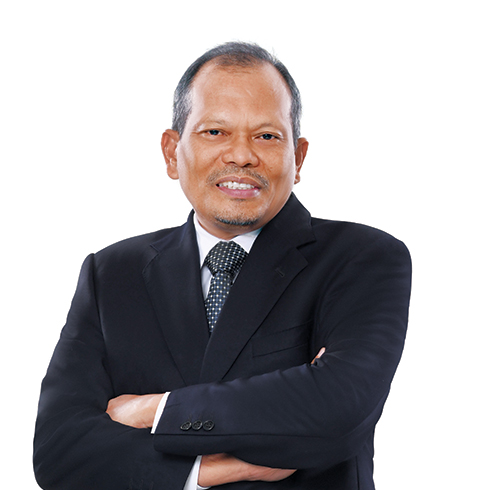 Dato' Haji Azmi Bin Mat Nor
Director
Nationality : Malaysian
Age : 63
Gender : Male
Date Appointed to the Board : 3 January 2001
No. of Board Meetings Attended During the Financial Year Ended 31 March 2021
4/4
Board Committee Membership
• Member of Executive Committee
• Member of Nomination Committee
• Member of Remuneration Committee
Directorships in Other Public Companies
• Director of Kesas Holdings Berhad
• Director of Syarikat Pengeluar Air Selangor Holdings Berhad
---
Dato' Haji Azmi graduated from the University of Strathclyde, Glasgow, Scotland, United Kingdom with a Bachelor of Science Degree in Civil Engineering in 1983 and a Master of Science Degree in Highway Engineering from the same university in 1995.
He was a Resident Engineer for Public Works Department (JKR), Pahang from 1983 to 1984 and Resident Engineer of JKR, Selangor from 1984 to 1986. As the Resident Engineer, he was responsible for supervising the construction of army complex, civil work and air force building.
In 1987, he was posted to JKR   Kuala   Lumpur (Road Branch) as a Design Engineer responsible for road design and the management and coordination of consultants' works. His last position with JKR Kuala Lumpur was as Assistant Director of the Central Zone Design Unit. He left in 1997 to join Gamuda Berhad as a General Manager in Design and Technical.
Dato' Haji Azmi has extensive knowledge of developing and managing the implementation of complex infrastructure concession projects in Malaysia as well as overseeing the operations of infrastructure concessions, namely expressways, water-related and others. He is also heavily involved in the implementation of the Klang Valley MRT Project (MRT 1 and MRT 2).
Dato' Haji Azmi is a Group Executive Director and a shareholder of Gamuda Berhad, a major shareholder of the Company. He has no conflict of interest with the Company.